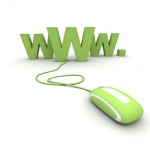 I have been debating with myself for over a week on whether or not it would be a good idea to write this post. I am not into outing people or methods, but with the recent penalties to blogs for links and the potential for businesses to lose money I feel like I can make a bland statement and perhaps let everyone come up with their own conclusions.
Let me be clear right now – I will not answer questions about who or what sites or anything else. I am just making a recommendation.
To guest bloggers, let me say that as someone that has worked as an editor for several sites I have experience working with guest bloggers, editors and site owners. There is a certain amount of trust that goes into a blog and guest blogger relationship. Typically the blog offers the writer visibility and the blogger in return offers good and helpful content. I don't think it is right for a guest blogger to try and scam the system for direct personal monetary gain. Essentially, the relationship should be an even exchange and the blog that is trusting you shouldn't be used as a way for you to make immediate cash.
I also think that guest bloggers have to understand that any damage caused to a site due to a penalty will often result in lost money and jobs. There are ripples.
The Recommendation
I have been reviewing several blogs and analyzing links in articles from guest bloggers. I have found some things that are unethical. My recommendation is that you take the time to check EVERY link in guest bloggers' articles. While they might have been checked before publication and the writer has no access to change anything it is still important that you make sure the URL in your CMS matches the site you end up on. The goal is to make sure it doesn't look like to the search engines that you are selling links or engaging in unethical practices.
So there you go. Again, come up with your own conclusions and do what is best for your business and your blog. My concern is for the websites/blogs that have worked so hard to create something great and the people that can suffer a financial lost due to a Google penalty.
And thanks to Jim Hedger for his advice