Melissa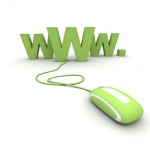 By Melissa on August 16, 2010
Anyone that has been in this business for awhile knows that getting content for clients' websites is not an easy task. In fact, a lack of content and/or photos are the only two things that cause our projects to launch later than planned. We want to explain to you why it is so important and […]
Posted in Business Tips | 22 Responses
By Melissa on August 9, 2010
Google's Matt Cutts Answers.
Posted in Video | 3 Responses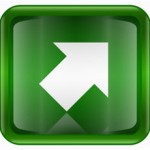 By Melissa on August 7, 2010
Last month we talked about LocalVisibility.org we wanted to let you know that we have been told they have another site, AmIVisible.org. Here is the link to our article and our feelings about what they offer http://seoaware.com/2010/07/14/email-online-visibility-offering-report/. You may receive an email with a link to a report about your business. We recommend you read […]
Posted in Blog Business | 2 Responses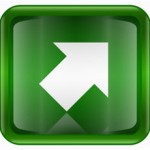 By Melissa on August 5, 2010
Well, after meeting with yet another new client I have to say that I am again irritated and ticked off over another nice business either being ripped off or sadly hiring an ignorant company. I See It Online Everyday Thanks to Google alerts I see local competitors that swear that they offer top-notch SEO, but […]
Posted in SEO | 4 Responses
By Melissa on July 30, 2010
Google's Matt Cutts answers….
Posted in SEO | Tagged PageRank, twitter | 1 Response
By Melissa on July 30, 2010
I will admit I did not want to be involved with Twitter. To me it was just one more thing to worry about it and I looked at it and just saw no value in it. Clients and attendees at our workshops kept asking me what I thought and I just didn't have anything to […]
Posted in Social Media | Tagged matt cutts, Rae Hoffman, twitter | Leave a response
By Melissa on July 29, 2010
We follow the best of the best on Twitter and as a results we get to see the best industry articles every day! Here are a some of the best. Web Design Don't Let Your Web Site Design Become a Nightmare – Search Engine Watch (SEW) PPC Claim Your SERP Real Estate With Google's Product […]
Posted in Article Recommendations | 2 Responses
By Melissa on July 27, 2010
Google's Matt Cutts answers…
Posted in Google | Tagged Widget | 1 Response
By Melissa on July 20, 2010
Posted in Google | Tagged Video Sitemaps | 1 Response