Melissa
About Melissa
Find more about me on:
Here are my most recent posts
By Melissa on June 28, 2010
With YouTube's Search Stories tool you can search for different terms that your business comes up for and it basically films the search and the results for you. Bam, you have a video! We have been talking about how people/businesses can change the way people search and this is an example! If you are having […]
Posted in Google | Tagged Search, video | 1 Response
By Melissa on June 23, 2010
We love our clients..not too much, just in that client love sort of way and we appreciate them too. We also care deeply for our friends, but we need to clarify some things with our clients, friends and whoever else out there. Don't Hate Us for Saying "Because We Said So!" Some clients (and friends) […]
Posted in Blog Business | 1 Response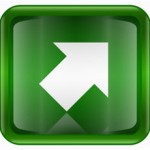 By Melissa on June 22, 2010
In 2009 we doubled the revenue at SEO Aware. As of June of this year we have already doubled what we made in 2009. What we have found is that our consulting services are helping companies move in effective directions that help them convert. We are showing them ways to draw in a larger audience […]
Posted in SEO, Web Design | Tagged Consulting, Internet marketing, SEO | Leave a response
By Melissa on June 22, 2010
Google's Matt Cutts answers! Another video with great info!
Posted in Google | 1 Response
By Melissa on June 22, 2010
We have a recent blog post at SarasotaBusinessNetwork.com Not all Sarasota Web Designers and SEOs are Created Equal
Posted in Blog Business | 1 Response
By Melissa on June 22, 2010
At the last Search and Social conference I noticed that 10e20, Brent Csutoras and Search and Social were having pow wow meetings…all very secretive, but NOW we know! They have merged and merged in a massive way! The question is what does this mean? What happens when you put the brightest minds in the industry […]
Posted in Blog Business | 1 Response
By Melissa on June 21, 2010
Common Online Business Mistakes by Michael Gray, Alan Bleiweiss and more! Business Owners, Some Things to Keep In Mind Social Media is Not a Cure-All Solution Your WordPress SEO is Only as Good as Your "SEO" Nothing Interesting On Your Site = No Traffic! What is Local Search? Business Blogging – "What Should We Write […]
Posted in Business Tips | Tagged Tips | Leave a response
By Melissa on June 21, 2010
I talk to people all the time that say that they LOVE their all Flash website and refuse to change it. I agree that many are attractive, but if people cannot see your site what is the point of having one? Some people may not have Flash on their computer and guess what? They can't […]
Posted in Web Design | Tagged flash, iPhone | 2 Responses