Melissa
By Melissa on December 9, 2009
This is just my perspective of course. Let's take SEO out of the equation completely and then let me give my reasons why I hate personalized search: I want to find my own stuff; I don't want Google putting what they think I should see in front of me. Maybe I clicked on something by […]
Posted in Google | Tagged Personalized results, Personalized Search | 2 Responses
By Melissa on December 7, 2009
Google made an announcement today on their blog. Danny Sullivan discusses it at SearchEngineLand.com. See more articles about real time search. Melissa
Posted in Google | Leave a response
By Melissa on December 6, 2009
We are always trying to explain personalized search to our clients or those that attend our seminars. Google has made an easy-to-understand video explaining personalized search, so we thought we would post it for those that currently work with us and for those that are considering it
Posted in Google | Tagged Personalized Search | Leave a response
By Melissa on December 2, 2009
Matt Cutts answers a question about predicting what big changes will come in the next few years. Melissa – SEO and Internet Marketing
Posted in Google | Leave a response
By Melissa on December 1, 2009
CNN.com's Tech section has a quiz called "Test You Techno-Jargon". I am proud to say I got a 10 out of 10, but most Internet geeks would. I was shocked to see that they asked what "SEO" meant. My six year old knows, do you? You can take the quiz here http://www.cnn.com/2009/TECH/11/20/quiz.technojargon/index.html. Melissa – SEO […]
Posted in Blog Business | Leave a response
By Melissa on November 30, 2009
The yellow pages phone directories magically arrived in my neighborhood. I looked at the book sitting in my drive way, picked it up, and immediately tossed it in my recycling bin! That got wondering how many other people immediately throw out their yellow pages phone directory. So, I decided I would investigate this on the […]
Posted in SEO, Web Design | Tagged Advertise, Yellow Pages | 1 Response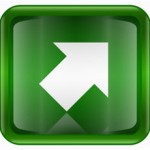 By Melissa on November 25, 2009
In case you haven't figured it out by now you cannot do "nothing" and do well on the Internet or expect the net to drive in more business for you. I am going to be blunt, if you want to do well in anything – work, school, marriage, mowing the lawn – you need to […]
Posted in Business Tips | Tagged Internet marketing | Leave a response
By Melissa on November 20, 2009
Think about this for a second. Not being able to find a business's website can scare away potential customers AND employees. How scary is that? Employers already find it a struggle to attract, retain, nurture and sustain the best people. Your employees are your most important resource to making your business successful. Knowing that your website, or the inability to find your website, can prevent your business from attracting employees is horrifying.
Posted in Blog Business | Leave a response
By Melissa on November 20, 2009
Google's Matt Cutts answers this question. I think this is very important for Realtors to pay attention. Many of them tell me often that they insist that any news articles about them must be linked to. Here is information from Google…
Posted in Video | Leave a response
By Melissa on November 19, 2009
Here is a video by Go0gle's Matt Cutts discussing this issue. We think it would be informative for those that are just discovering what SEO can do for their websites.
Posted in Video | Tagged matt cutts | Leave a response