test
Blog Category: Blog Business
This is a test description. This can be optimized.
This is part on of a series of articles that will discuss the Ten 2011 Online Must Haves for Your Business! The Website – Attractive, User-Friendly, Easy to Read For years I have talked about the importance of having an attractive website. When people look at websites they look for a modern look, which is […]
Read This Post
People often look at me like I am nuts when I say I am exhausted and say things like "You just work on a computer all day!!!"  It is true that I do work on a computer, but there are many other things I do that require great mental effort. Some of the basics include: […]
Read This Post
We are taking a break for the Blue Glass FL conference. Current client can email us if necessary, but if you are contacting us for services you most likely won't hear from us until Nov. 4th.
Read This Post
Jim, Dave and Melissa discussed the major changes google has made in the last two days. You can listen to the podcast here. http://www2.webmasterradio.fm/webcology/2010/google-places-incorporated-into-organic-serps/ Read our recent article Google Makes A Major Change and Destroys Their Own Search Engine
Read This Post
I have made it no secret that I am a major fan of the Blue Glass conferences and will be attending the November 2nd & 3rd, 2010 conference in Ft. Lauderdale, Florida! Blue Glass offers fantastic, top industry speakers and more importantly they are kind and decent people. I respect every member of Blue Glass […]
Read This Post
I feel like I should write something about 9-11. I now write for a living, so I might as well get all my feelings out on paper. Just thinking "9-11" is painful for me. Every time I see "9:11" on a clock I get this sick feeling in my heart and my stomach. On 9-11 […]
Read This Post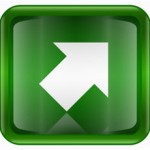 Last month we talked about LocalVisibility.org we wanted to let you know that we have been told they have another site, AmIVisible.org. Here is the link to our article and our feelings about what they offer http://seoaware.com/2010/07/14/email-online-visibility-offering-report/. You may receive an email with a link to a report about your business. We recommend you read […]
Read This Post
When I got my first iPhone, the 3GS, I had problems at first where my face touching the screen would hang up on people. After a few weeks this stopped. However, I would by accident mute people or put them on hold all the time. Sometimes I could touch the top sleep button and the […]
Read This Post
I never write about this stuff, but I am going to today. I received this stupid email that included a link to a "visibility analysis report". I briefly looked, laughed and ignored it. Then the people emailed me again… "Hi, I hope you had a chance to take a look at the visibility analysis of […]
Read This Post