Archives by date
You are browsing the site archives by date.
I know as much as anyone how nerve-wracking it is to track your web site on the search engines while hoping that your business will become more visible. The sad truth is that it takes a lot of time and dedication to make sure your web site or blog does well in the search engines. Unfortunately, as […]
Posted in Article Recommendations, Internet Marketing, SEO | Tagged Business, Internet | Leave a response
I hated to move the blog because I loved the other one, but I moved for a good reason. It appears that a competitor reported my blog as spam. I had to go through some things with Google and I did prove that I was not a spammer and they apologized, but every page of […]
Posted in Blog Business | Tagged New Blog SEOAware.com, Sarasota SEO Blog, Themes | Leave a response
By dkinney on June 28, 2007
Well, to begin to understand what your meta keywords are you need to first look at your source page or any source page. (to view a source page you can either right click on a page and click "View Source" or you can go to "View" at the top of your screen and click on […]
Posted in SEO, What is/Are? | Tagged anchor text, Keyword List, source page, title tag, What are Meta Keywords | 1 Response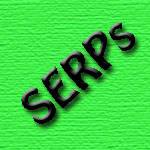 By dkinney on June 28, 2007
SERP stands for Search Engine Results Page. When you enter a query into a search engine you receive a page with results and this is called a SERP.
Posted in SEO, What is/Are? | Tagged SEOAware.com, What does SERP Mean? Search Engine Results Page | 1 Response
By choward on June 28, 2007
Well, first it is important to say that the phrase "Web 2.0" was coined in 2004 by O'Reilly Media, Inc So, how can Web 2.0 help you? Basically it can allow you to use some free, but very popular, aspects of the net to advertise your business, products and/or services. You have several ways to […]
Posted in Article Recommendations, SEO, Social Media | Tagged Blogging, blogging communities, craigslist, del.icio.us, facebook, myspace, podcasts, RSS Feeds, Web 2.0, yfly, you tube | 1 Response
I gave a review on Designersi.com in May. I was looking for shopping cart software/web site solution for a client and I found Designersi and was thrilled with the cost ($39-59 a month), but also the optimization features, store settings, integrated PayPal and much more. I am even more excited now and I will tell […]
Posted in Article Recommendations, Web Design | Tagged Design, Designersi, Ecommerce, Interactive Web Site, Polls, shopping cart, Template, Templates | 5 Responses
The SearchEnginePeople.com blog has an SEO Related Lyric Contest and you can win $1,000 (must enter on or before June 30th, 2007 to qualify). Seems like an easy way to make money. Check it out and good luck! http://www.searchenginepeople.com/contest/ More business related posts coming this week… Z-Bar LED Desk Lamp
Posted in Blog Business | Tagged Contest, SEO Related Lyric, The SearchEnginePeople.com blog | Leave a response