Archives by date
You are browsing the site archives by date.
By Melissa on November 6, 2010
One major mistake I see businesses making is not planning ahead. They look at the now and the coming month, but they are not looking ahead 6 months to year down the road. This is a major mistake and can end up costing you a lot of money. Your Website We see businesses all the […]
Posted in Business Tips | 4 Responses
By Melissa on November 5, 2010
We were thrilled to be in the Wikio top SEO  list back in May and we were thrilled to have the #14 spot. I guess we have retained that spot because they emailed us yesterday and said the top 2o would be published today and we are still #14. I am thrilled with that 🙂 […]
Posted in Industry News | 7 Responses
By Melissa on November 5, 2010
We tell everyone we talk to that the SEO and Internet marketing business is ever changing and it is. Google's latest move with Google Places is just one example of this. However, it is a major example and a major change. If you are hoping to maintain traffic and conversions with this change there is […]
Posted in Google | 4 Responses
By Melissa on November 1, 2010
We are taking a break for the Blue Glass FL conference. Current client can email us if necessary, but if you are contacting us for services you most likely won't hear from us until Nov. 4th.
Posted in Blog Business | 2 Responses
By Melissa on October 29, 2010
#1 – What is the biggest mistake you see businesses making when creating websites? Could it be not focusing on SEO before creation of the site? Long before SEO, I was Director of web development at a major web firm in New York. So for almost 16 years I've seen a lot of crazy things […]
Posted in SEO | 21 Responses
By Melissa on October 28, 2010
Jim, Dave and Melissa discussed the major changes google has made in the last two days. You can listen to the podcast here. http://www2.webmasterradio.fm/webcology/2010/google-places-incorporated-into-organic-serps/ Read our recent article Google Makes A Major Change and Destroys Their Own Search Engine
Posted in Blog Business, Google | 1 Response
By Melissa on October 27, 2010
Everyone loved Google. I know I did. Then it turned into some money hungry machine despite that fact that it was making tons of money already. Those of us that are in the industry have seen google doing some things that clearly show all they care about is making money and giving good information to […]
Posted in Google | 29 Responses
By Melissa on October 27, 2010
Every time we talk to a business about blogging there is always this sense of panic. People don't know where to start or what to say, but blogging to promote your business and services is really very easy! Here is a quick list that can be used to come up with years of blog posts. […]
Posted in Blogging, Business Tips | 5 Responses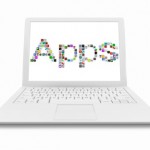 By Melissa on October 7, 2010
Here is a great video that shows you the benefits of the Google Goggles App. There have been many articles lately that describe fantastic apps. Here are a few: 8 Great iPhone Apps for Small Businesses PayPal's iPhone app now scans your checks 10 iPhone Apps for the Global Foodie 10 Killer iPhone Apps for […]
Posted in Google, Opinion | 2 Responses
By Melissa on October 1, 2010
I have made it no secret that I am a major fan of the Blue Glass conferences and will be attending the November 2nd & 3rd, 2010 conference in Ft. Lauderdale, Florida! Blue Glass offers fantastic, top industry speakers and more importantly they are kind and decent people. I respect every member of Blue Glass […]
Posted in Blog Business | 7 Responses