Archives by date
You are browsing the site archives by date.
By Melissa on July 9, 2010
I totally understand the importance of SEO for every type of client, but I think people get so caught up in the numbers and the data that they forget that all of that information doesn't mean anything without conversion! I understand getting addicted to the data and the trends and the rankings, but all of […]
Posted in Business Tips, SEO | Tagged Analysis, Conversion, research, SEO | 6 Responses
By Melissa on July 1, 2010
Google's Matt Cutts answers a questions about the SERPs and different browsers.
Posted in Google | Tagged Browers, serps | 1 Response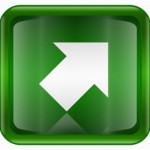 By Melissa on July 1, 2010
This is a guest post by Lingo24 So you've had your website translated into Spanish (and Latin American Spanish), Traditional Chinese, Arabic and half a dozen other languages and you're ready to go truly global with ten websites fully localized for their foreign markets. You've sweated and pored (or possibly paid someone else to sweat […]
Posted in Business Tips, SEO | Tagged Google, SEO | 2 Responses
By Melissa on June 30, 2010
If you ever wondered how things work with Google and why people say SEO is more than just keywords. Click and take a look at this graphic in detail. Infographic by PPC Blog
Posted in Google | Tagged ppcblog | 3 Responses
By Melissa on June 30, 2010
Businesses big and small should all be concerned with the same things: Pleasing Customers Creating Trust Being Found Converting Bringing in more potential customers online! What we are seeing are some large businesses making bad online marketing decisions. Here are some of the mistakes we see. Large Companies and Their Mistakes or Misconceptions Many large […]
Posted in Business Tips | Tagged Business, Conversion, Mistakes, SEO, Website | 3 Responses
By Melissa on June 28, 2010
With YouTube's Search Stories tool you can search for different terms that your business comes up for and it basically films the search and the results for you. Bam, you have a video! We have been talking about how people/businesses can change the way people search and this is an example! If you are having […]
Posted in Google | Tagged Search, video | 1 Response
By Melissa on June 23, 2010
We love our clients..not too much, just in that client love sort of way and we appreciate them too. We also care deeply for our friends, but we need to clarify some things with our clients, friends and whoever else out there. Don't Hate Us for Saying "Because We Said So!" Some clients (and friends) […]
Posted in Blog Business | 1 Response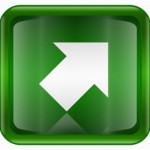 By Melissa on June 22, 2010
In 2009 we doubled the revenue at SEO Aware. As of June of this year we have already doubled what we made in 2009. What we have found is that our consulting services are helping companies move in effective directions that help them convert. We are showing them ways to draw in a larger audience […]
Posted in SEO, Web Design | Tagged Consulting, Internet marketing, SEO | Leave a response