test
Blog Category: SEO
Find valuable facts,tips and information on Search Engine Optimization.
This is advice and kind of a rant because we get the same calls every week, "My friends knows all about the web and SEO and she/he setup the site, but I can't find it on Google…" "My nephew set it up and he says an all Flash site is impressive, but no one can […]
Read This Post
This video was made by SEO.com. We think it has great information for those new to link building.
Read This Post
The yellow pages phone directories magically arrived in my neighborhood. I looked at the book sitting in my drive way, picked it up, and immediately tossed it in my recycling bin! That got wondering how many other people immediately throw out their yellow pages phone directory. So, I decided I would investigate this on the […]
Read This Post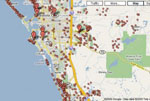 Search engine results can be filtered by region or location. Search engines can display these results based on the searcher's location or search phrases that include location. Local search results can include more than just your site or your blog entries, they can also display maps, reviews, driving directions, pictures, related sites and more. There […]
Read This Post
Google videos and answers to questions can be found at http://www.youtube.com/user/GoogleWebmasterHelp.
Read This Post
On the weekends I google and I google A LOT! I like to see what has changed in my geographic location and I like to see who is and who isn't focused on Internet marketing and SEO. Doctors, Medical Groups, Clinics and service providers in Sarasota are not really focused on SEO, Internet Marketing or […]
Read This Post
I am writing this to try answer some questions I get from my clients and emails from other SEO companies' clients upset about the same things… "My site went live and I Googled my business name and keywords and I am not #1!!" OK, so here is the thing, the Web doesn't work that way. For […]
Read This Post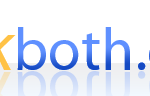 AskBoth.com lets you look at both Google and Bing Results at the same time. I like it, but I love to compare all kinds of data. I have tested it  and I enjoy that I do not get behavior-based results with AskBoth.com. It is a nice little tool, but perhaps has a bit too many […]
Read This Post
So I get this email from a local company that is angry because my client is now on the first page in the search results. His gripe is that we can't advertise for a location we are not directly in…No, I am not joking. We optimized for a location in Sarasota, Siesta Key, but the […]
Read This Post