Browse:
Home
/
Need to Know
Need to Know
A "you need to know" collections of articles for businesses.
By Melissa on August 21, 2011
How does Google see underscores vs. dashes? Matt explains. Many old school web designers have ignored the importance of dashes vs. underscores. It was nice to see Matt address it again. If Google mentions it you should assume it matters in some way or will.
Posted in SEO | 4 Responses
By Melissa on May 25, 2011
What are some of the recent online "fads" that you have noticed and what do you think of them? I am not really in-touch with what's hip so this is a hard one for me. I have noticed that we are starting to see more mobile image applications like instagr.am and color. I think on […]
Posted in Business Tips | 7 Responses
By Melissa on March 28, 2011
I have discussed many times how crucial it is to target demographics in your website, your social media, your videos and your content. My education and background is Psychology, so I look at things from different angles than some do. I am going to discuss, again, how we do things at SEO Aware and what […]
Posted in Business Tips | 4 Responses
By Melissa on February 10, 2011
I am not going to make this an in depth post about Google analytics because there are tons of them out there. This is a post for those that haven't looked at analytics, have never heard of it or denied someone that highly recommended analytics. (I also don 't need comments on what I didn't […]
Posted in Blog Business | 6 Responses
By Melissa on January 20, 2011
We are doing more consulting than ever before and we enjoy it Here are some reasons why you need an SEO consultant and what they can do for you. #1 – You can find out what you are wasting your money on and what you should keep investing in! Businesses are sold everything under the […]
Posted in Business Tips | 12 Responses
By Melissa on January 17, 2011
Last year I wrote, Finding Your Value in Twitter. I discussed finding information and building relationships and how I found my value in Twitter. I am downright picky about who I follow on Twitter because I have particular reasons for using it. I want to easily find great industry-related articles, I want to learn, I […]
Posted in Business Tips, Social Media | 14 Responses
By Melissa on January 7, 2011
I see everyone and their mother trying to get involved in Social Media and they assume it is as simple as posting this or that on Twitter, Facebook, Linkedin etc. Let me ask you this question, when has anything of quality ever been easy? Here are some reasons I see about 99% of Social Media […]
Posted in Social Media | 8 Responses
By Melissa on January 5, 2011
Popular vs. Influencer In the last few days there have been several articles about Social Media popularity and influence. These consistently discuss Twitter, as they should (I will do so as well). I had a discussion via Twitter with Michelle Robbins of Search Engine Land and we discussed Klout scores. We discussed Klout giving scores […]
Posted in Social Media | 17 Responses
By Melissa on January 5, 2011
Anyone can drive traffic to a website, but quality traffic is key. You want traffic that is interested in your products / services because they lead to conversion. SEO is Search Engine Optimization.You have to invest in real and proper SEO… There is much more to SEO than your website being optimized, but for this […]
Posted in Business Tips | 1 Response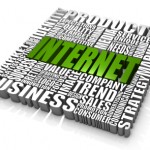 By Melissa on December 29, 2010
This is part on of a series of articles that will discuss the Ten 2011 Online Must Haves for Your Business! The Website – Attractive, User-Friendly, Easy to Read For years I have talked about the importance of having an attractive website. When people look at websites they look for a modern look, which is […]
Posted in Blog Business, Business Tips | 2 Responses