Archives by date
You are browsing the site archives by date.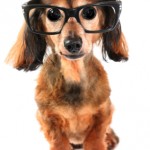 By Melissa on July 20, 2011
I had surgery last month and have been unable to work for awhile. I have been reading all week and the fantastic articles have not stopped. Here are some great articles I read today. Understanding Foursquare's Enhanced Specials & Deals 40 Google Plus Tips for Newbies 4 Ridiculous Digital Marketing Topics That Won't Die How […]
Posted in Article Recommendations | 3 Responses
By Melissa on July 20, 2011
PPC is not always easy and can be expensive. The following graphic may explain why some of you are spending a lot on PPC. Click on the image for a larger image. © 2011 WordStream, Inc.
Posted in Internet Marketing | 1 Response