test
Blog Category: SEO
Find valuable facts,tips and information on Search Engine Optimization.
How does Google see underscores vs. dashes? Matt explains. Many old school web designers have ignored the importance of dashes vs. underscores. It was nice to see Matt address it again. If Google mentions it you should assume it matters in some way or will.
Read This Post
Many businesses are starting to understand that their websites need to be optimized. They understand that things must be done to their actual website for them to be optimized. What they often don't understand is that things need to be done off the website (off-site) to support the on-site optimization strategy(ies). Link building is a […]
Read This Post
#1 – What is the biggest mistake you see businesses making when creating websites? Could it be not focusing on SEO before creation of the site? Long before SEO, I was Director of web development at a major web firm in New York. So for almost 16 years I've seen a lot of crazy things […]
Read This Post
This is Google's Matt Cutts. Have you use the site: query? Go to Google or the Google toolbar and use site:yourdomain.com (mine would be site:seoaware.com) to see what Matt is talking about.
Read This Post
I am adding this video because we get so many people calling asking this question. If you need to rank for various keywords give us a call 🙂 FYI- this is Google's Matt Cutts.
Read This Post
Everyone needs an Internet marketing strategy and an SEO plan, but you cannot be effective with either of these without competitive intelligence. Understanding Your Competition's Online Visibility and Marketing Strategies Competitive Intelligence When you hire an SEO company or SEO consultant competitive intelligence should be a major priority for them and should be one of […]
Read This Post
When I first saw the Shake Weight on TV I thought it was just one more exercise thing being offered and ignored it. I kept seeing the commercials and one night my husband and I talked about it during the commercial. He said, "I see how it could work." He use to be a weight […]
Read This Post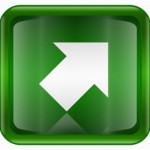 Well, after meeting with yet another new client I have to say that I am again irritated and ticked off over another nice business either being ripped off or sadly hiring an ignorant company. I See It Online Everyday Thanks to Google alerts I see local competitors that swear that they offer top-notch SEO, but […]
Read This Post