test
Blog Category: What is/Are?
These are articles define terms.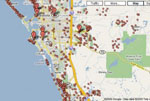 Search engine results can be filtered by region or location. Search engines can display these results based on the searcher's location or search phrases that include location. Local search results can include more than just your site or your blog entries, they can also display maps, reviews, driving directions, pictures, related sites and more. There […]
Read This Post
Well, to begin to understand what your meta keywords are you need to first look at your source page or any source page. (to view a source page you can either right click on a page and click "View Source" or you can go to "View" at the top of your screen and click on […]
Read This Post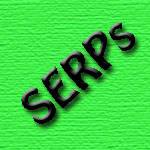 SERP stands for Search Engine Results Page. When you enter a query into a search engine you receive a page with results and this is called a SERP.
Read This Post
An alt-tag is the alternative text that is connected to a picture/graphic on a web page. This tag is exposed when someone rolls their mouse over the picture/graphic or they provide text when a photo cannot be displayed. The alt-tag should do two things: Express what the picture is about Contain a keyword/keyword phrase (no […]
Read This Post
A meta description basically describes what a web page is about (a web page, not a web site). You can view meta descriptions by looking at the source page. Every page has 3 basic areas that are important for optimization: Title-tag Meta Description Meta Keywords This means you have to create these for every page […]
Read This Post
To view your source page, or mine, you can either right click on a page and click "View Source" or you can go to "View" at the top of your screen and click on "Source" and a notepad page will will pop up. This is a source page and this is the only page the […]
Read This Post
First let me say that people use the terms "Title-tag" and "Page-Title" to explain the same area. The title-tag is at the very top of your computer screen. Unless you have changed your settings the bar should be blue. If you look at the top of this screen you will see that my title-tag says […]
Read This Post
Anchor text is the visible text of a hyperlink (Link that is underlined). Anchor text is basically the text or words used to describe the link. A hyperlink may go to another site, another place on the same page, another page on the same site and it may open up a document for you to […]
Read This Post
Keyword Density is the number of times a Keyword or Keyword Phrase is used in proportion to the other words on the webpage. Keyword Density is a ratio and is almost always expressed in percentages, such as 2.5% or 10%. Basically, the more times a keyword appears the higher the density. Although you want to […]
Read This Post