test
Blog Category: Blog Business
This is a test description. This can be optimized.
I have recently started writing some articles for Copypressed, a blog focused on helping business begin the process of content generation and maintain their content marketing successfully, long-term. The blog offers fantastic information, tips and ideas to help you create effective content and they offer long-term strategies that will help your company save time and […]
Read This Post
I don't write personal posts often, but I feel compelled to write this one just in case my experience can help some of my friends, clients or even just random people searching the web. Let me also say that if you read this and decide that attacking me is a good idea or try to […]
Read This Post
ZAGG  offers a variety of iPad / iPhone / iPod accessories, cases and skins. About the contest,  "On Black Friday, November 25, 2011, starting at midnight (MST), we'll be giving away an iPad 2 every hour. 24 iPad 2s over 24 hours. Each hour is a new opportunity to enter the giveaway. So yes, you […]
Read This Post
We all hear about the massive amount of unemployment in the United States and other countries everyday. I have had many people tell me they have searched job sites on the net and had no luck. Tonight I used the hashtag #jobs and have watched the stream for about 30 minutes. The diversity of jobs […]
Read This Post
There are some major changes that have occurred in the last few weeks for me and as a result will change things for SEO Aware. I was offered a job as the Managing editor of SearchEngineJournal.com and I decided to take it. I have read SEJ forever and have respected what they offer since day […]
Read This Post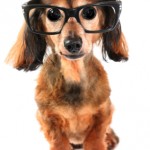 So we totally revamped the SEO Aware site. We wanted an easier navigation, cleaner look and more exciting blog. We like the new look and hope you do as well. Have a great day! If you see anything that isn't working quite right please let us know. Melissa Fach
Read This Post
We are honored and thrilled to be Wikio's #9. Their top 20 are: Search Engine Land SEOmoz Blog Matt Cutts SEO Book Graywolf's SEO Blog SEO by the Sea Local SEO Guide Blog Raven Tools Blog SEO Aware 🙂 SEO Smarty SEO Scoop which is now SearchEnginePeople.com SEO Igloo Blog SEO Theory Blog Daily SEO […]
Read This Post
I am not going to make this an in depth post about Google analytics because there are tons of them out there. This is a post for those that haven't looked at analytics, have never heard of it or denied someone that highly recommended analytics. (I also don 't need comments on what I didn't […]
Read This Post
Kristi Davis! She created a YouTube video that showed that she loves and pays very close attention to Lisa Barone. You can find Kristi on Twitter – @KristiBug and her website is www.KristiBug.com. Congratulations Kristi!
Read This Post