test
Blog Category: Internet Marketing
Find valuable facts,tips and information on Internet Marketing.
PPC is not always easy and can be expensive. The following graphic may explain why some of you are spending a lot on PPC. Click on the image for a larger image. © 2011 WordStream, Inc.
Read This Post
I have talked a lot this month about Social Media: Don't Believe Everything You Hear / See In Social Media Your Social Media Campaign is Doomed to Fail What Industry Experts Look for On Twitter Social Media Done Right is Not Easy I have to say it again, it bothers me immensely to see so […]
Read This Post
I am not sure if I am getting too irritated or if this is just a difficult concept for people to understand. I have had like 10 conversations this week with people that do not understand that traffic is just that, traffic. It doesn't mean that it is "quality" traffic- traffic that will convert to […]
Read This Post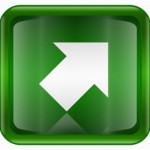 We are often asked why bother doing both…our answer is why not? Well, both don't work for everyone, but they work for many. Of course your business needs to plan out your marketing strategies for the next month, 3 months, 6 months etc. Then you need to determine how to bring in potential clients/customers and […]
Read This Post
Google Loses "Backwards Compatibility" On Paid Link Blocking & PageRank Sculpting By Danny Sullivan Capturing the Value of Content Marketing – Search Engine Land Mega Session: SEO Vets Take All Comers – Lisa Barone – SMX Advanced. Amazing PPC Tactics – Lisa Barone – SMX Advanced. Conducting An SEO Audit To Troubleshoot Problems & Tune-Up […]
Read This Post
123People.com I really like this site. This site lets you find information about people. I have been able to find some places I have been discussed that I was not aware of. I also like being able to find so much information one place. Some things you can find at 123People.com. Weblinks Images Videos Social […]
Read This Post
I think it is really important for businesses to understand that there is an assortment of ways to get potential clients to your site, but just getting someone there is not enough! How do we get them to trust you enough to invest in services or products? Have you considered the fact that photos of […]
Read This Post
I tell businesses all the time that they need to be blogging. I get the same questions all the time, "What should we write about?". Well, I am actually blogging about my first suggestion, answer your clients questions! Why People Read Blogs People read blogs for information, credible information from experts! If you are an […]
Read This Post
Quick, but informative video. If Century 21 thinks online advertising works, shouldn't you?
Read This Post