I was reading an article, Google Expands Real Estate Listings and decided to check it out. The results, if accurate show that all we have read about the Sarasota economy are right, we are in big trouble. If they are wrong…well, is Google ever wrong? 🙂
Query 1 – Sarasota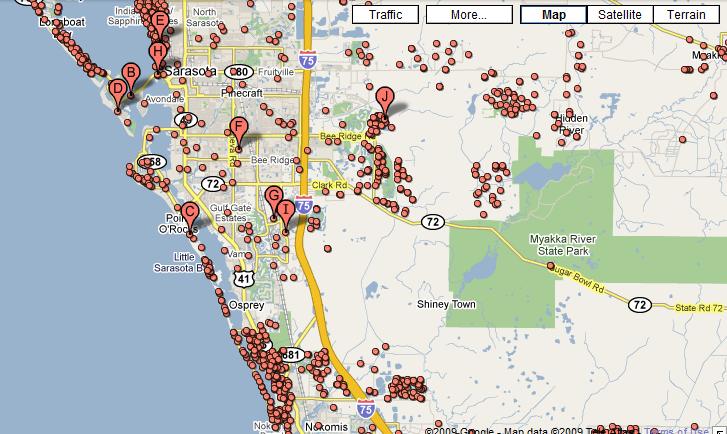 You can see that there are  many homes for sale, especially along the water.
Query 2 – Sarasota with Foreclosure Checked

There are obviously less homes on this map. I am not sure how google knows what is in foreclosure and what isn't, but if this is correct all I can say is "Holy Crap!"
If Google is wrong this is still a cool tool to play with for real estate agents, home buyers and home sellers.