test
Blog Category: Google
News, videos and opinions on Google.
We tell everyone we talk to that the SEO and Internet marketing business is ever changing and it is. Google's latest move with Google Places is just one example of this. However, it is a major example and a major change. If you are hoping to maintain traffic and conversions with this change there is […]
Read This Post
Jim, Dave and Melissa discussed the major changes google has made in the last two days. You can listen to the podcast here. http://www2.webmasterradio.fm/webcology/2010/google-places-incorporated-into-organic-serps/ Read our recent article Google Makes A Major Change and Destroys Their Own Search Engine
Read This Post
Everyone loved Google. I know I did. Then it turned into some money hungry machine despite that fact that it was making tons of money already. Those of us that are in the industry have seen google doing some things that clearly show all they care about is making money and giving good information to […]
Read This Post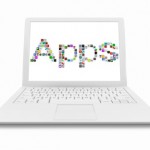 Here is a great video that shows you the benefits of the Google Goggles App. There have been many articles lately that describe fantastic apps. Here are a few: 8 Great iPhone Apps for Small Businesses PayPal's iPhone app now scans your checks 10 iPhone Apps for the Global Foodie 10 Killer iPhone Apps for […]
Read This Post
Good information about copyrighted writing and how google handles copied content, RSS feeds etc. Google's Matt Cutts answers this question. And what does this have to do with America's Funniest Videos? Matt explains!
Read This Post